The full pairings for every round of the upcoming Women's Grand Prix Lausanne has been announced. The third leg of Women's Grand Prix will take place in the capital city of the canton of Vaud, Switzerland, March 1-14, 2020. Twelve players will compete in a round-robin tournament.,

The drawing and round by round pairings have been made by FIDE's Chief Operating Officer, Willy Iclicki and Ms. Sava Stoisavljevic, Assistant to the FIDE COO in FIDE office in Lausanne. The participants received the following starting numbers:

1. Aleksandra Goryachkina (Russia), 2. Alexandra Kosteniuk (Russia), 3. Zhao Xue (China), 4. Antoaneta Stefanova (Bulgaria), 5. Harika Dronavalli (India), 6. Anna Muzychuk (Ukraine), 7. Mariya Muzychuk (Ukraine), 8. Pia Cramling (Sweden), 9. Marie Sebag (France), 10. Ju Wenjun(China), 11. Nana Dzagnidze (Georgia), 12. Alina Kashlinskaya (Russia).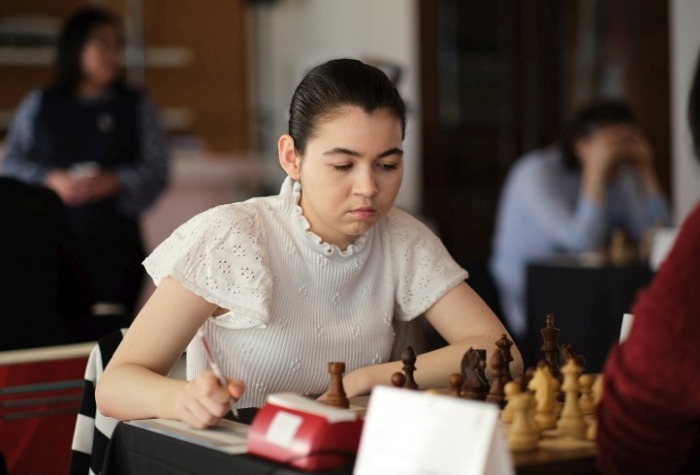 FULL PAIRINGS:

Round 1

Aleksandra Goryachkina (RUS) – Alina Kashlinskaya (RUS)
Alexandra Kosteniuk (RUS) – Nana Dzagnidze (GEO)
Zhao Xue (CHN) – Ju Wenjun (CHN)
Antoaneta Stefanova(BLG) – Marie Sebag (FRA)
Harika Dronavalli (IND) – Pia Cramling (SWE)
Anna Muzychuk (UKR) – Mariya Muzychuk (UKR)

Round 2

Alina Kashlinskaya (RUS) – Mariya Muzychuk (UKR)
Pia Cramling (SWE) – Anna Muzychuk (UKR)
Marie Sebag (FRA) – Harika Dronavalli (IND)
Ju Wenjun (CHN) – Antoaneta Stefanova(BLG)
Nana Dzagnidze (GEO) – Zhao Xue (CHN)
Aleksandra Goryachkina (RUS) – Alexandra Kosteniuk (RUS)

Round 3

Alexandra Kosteniuk (RUS) – Alina Kashlinskaya (RUS)
Zhao Xue (CHN) – Aleksandra Goryachkina (RUS)
Antoaneta Stefanova(BLG) – Nana Dzagnidze (GEO)
Harika Dronavalli (IND) – Ju Wenjun (CHN)
Anna Muzychuk (UKR) – Marie Sebag (FRA)
Mariya Muzychuk (UKR) – Pia Cramling (SWE)

Round 4

Alina Kashlinskaya (RUS) – Pia Cramling (SWE)
Marie Sebag (FRA) – Mariya Muzychuk (UKR)
Ju Wenjun (CHN) – Anna Muzychuk (UKR)
Nana Dzagnidze (GEO) – Harika Dronavalli (IND)
Aleksandra Goryachkina (RUS) – Antoaneta Stefanova(BLG)
Alexandra Kosteniuk (RUS) – Zhao Xue (CHN)

Round 5

Zhao Xue (CHN) – Alina Kashlinskaya (RUS)
Antoaneta Stefanova(BLG) – Alexandra Kosteniuk (RUS)
Harika Dronavalli (IND) – Aleksandra Goryachkina (RUS)
Anna Muzychuk (UKR) – Nana Dzagnidze (GEO)
Mariya Muzychuk (UKR) – Ju Wenjun (CHN)
Pia Cramling (SWE) – Marie Sebag (FRA)

Round 6

Alina Kashlinskaya (RUS) – Marie Sebag (FRA)
Ju Wenjun (CHN) – Pia Cramling (SWE)
Nana Dzagnidze (GEO) – Mariya Muzychuk (UKR)
Aleksandra Goryachkina (RUS) – Anna Muzychuk (UKR)
Alexandra Kosteniuk (RUS) – Harika Dronavalli (IND)
Zhao Xue (CHN) – Antoaneta Stefanova(BLG)

Round 7

Antoaneta Stefanova(BLG) – Alina Kashlinskaya (RUS)
Harika Dronavalli (IND) – Zhao Xue (CHN)
Anna Muzychuk (UKR) – Alexandra Kosteniuk (RUS)
Mariya Muzychuk (UKR) – Aleksandra Goryachkina (RUS)
Pia Cramling (SWE) – Nana Dzagnidze (GEO)
Marie Sebag (FRA) – Ju Wenjun (CHN)

Round 8

Alina Kashlinskaya (RUS) – Ju Wenjun (CHN)
Nana Dzagnidze (GEO) – Marie Sebag (FRA)
Aleksandra Goryachkina (RUS) – Pia Cramling (SWE)
Alexandra Kosteniuk (RUS) – Mariya Muzychuk (UKR)
Zhao Xue (CHN) – Anna Muzychuk (UKR)
Antoaneta Stefanova(BLG) – Harika Dronavalli (IND)

Round 9

Harika Dronavalli (IND) – Alina Kashlinskaya (RUS)
Anna Muzychuk (UKR) – Antoaneta Stefanova(BLG)
Mariya Muzychuk (UKR) – Zhao Xue (CHN)
Pia Cramling (SWE) – Alexandra Kosteniuk (RUS)
Marie Sebag (FRA) – Aleksandra Goryachkina (RUS)
Ju Wenjun (CHN) – Nana Dzagnidze (GEO)

Round 10

Alina Kashlinskaya (RUS) – Nana Dzagnidze (GEO)
Aleksandra Goryachkina (RUS) – Ju Wenjun (CHN)
Alexandra Kosteniuk (RUS) – Marie Sebag (FRA)
Zhao Xue (CHN) – Pia Cramling (SWE)
Antoaneta Stefanova(BLG) – Mariya Muzychuk (UKR)
Harika Dronavalli (IND) – Anna Muzychuk (UKR)

Round 11

Anna Muzychuk (UKR) – Alina Kashlinskaya (RUS)
Mariya Muzychuk (UKR) – Harika Dronavalli (IND)
Pia Cramling (SWE) – Antoaneta Stefanova(BLG)
Marie Sebag (FRA) – Zhao Xue (CHN)
Ju Wenjun (CHN) – Alexandra Kosteniuk (RUS)
Nana Dzagnidze (GEO) – Aleksandra Goryachkina (RUS)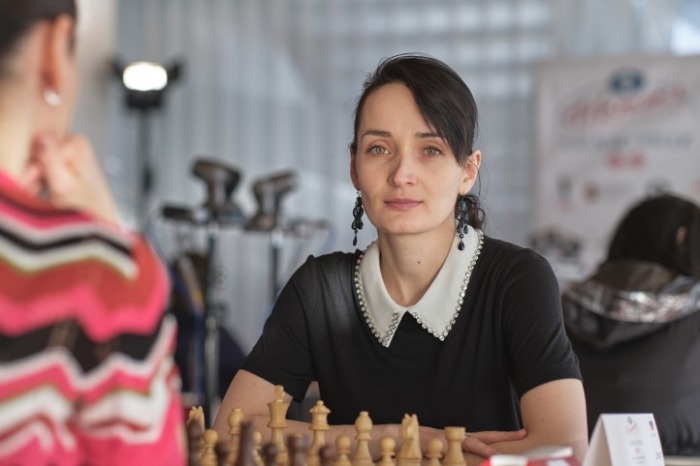 Sixteen (16) players compete in four WGP tournaments. Each of the sixteen players participates in three out of four WGP tournaments. In each WGP event, every player scores WGP points according to her position in the final standings; the winner of WGP Series is a player who scores the greatest number of cumulative points earned in all three WGP tournaments she participated. Two players who score the most number of cumulative points in WGP Series qualify to the FIDE Women Candidates Tournament to be held in the first half of 2021.

The current Women's Grand Prix leader Humpy Konery opted to skip the third leg, but all her closest pursuers Aleksandra Goryachkina, Kateryna Lagno, and Alexandra Kosteniuk will come to Lausanne. The reigning World Champion Ju Wenjun, who participated in just one leg will do her best to close the gap.

Overall standings after two legs in Skolkovo and Monte Carlo:

1. Humpy Koneru (293 points; 2 events)
2. Aleksandra Goryachkina (253 points; 2 events)
3. Kateryna Lagno (180 points; 2 events)
4. Alexandra Kosteniuk (178 points; 2 events)
5-6. Ju Wenjun (120 points; 1 event)
5-6. Harika Dronavalli (120 points; 2 events)
7. Elisabeth Paehtz (95 points; 2 events)
8. Valentina Gunina (85 points; 2 events)
9. Anna Muzychuk (80 points; 1 event)
10. Pia Cramling (70 points; 2 events)
11. Mariya Muzychuk (60 points; 1 event)
12. Alina Kashlinskaya (45 points; 1 event)
13-14. Nana Dzagnidze (35 points; 1 event)
13-14. Zhao Xue (35 points; 1 event)
15-16. Antoaneta Stefanova (25 points; 1 event)
15-16. Marie Sebag (25 points; 1 event)